Scars and Songs 5 stars
Synopsis : Shane Maxton is front man for New York City's popular rock band, Mad World. But he has secrets; he's not what everybody thinks he is.
He comes from an ancient world, from a different time, when angels walked among men.
Read the story, through Shane's eyes, of his forbidden love, his fall from grace and his inner turmoil from living with the irrational emotions of being human.
This is book 1 and 2 from Shanes point of view.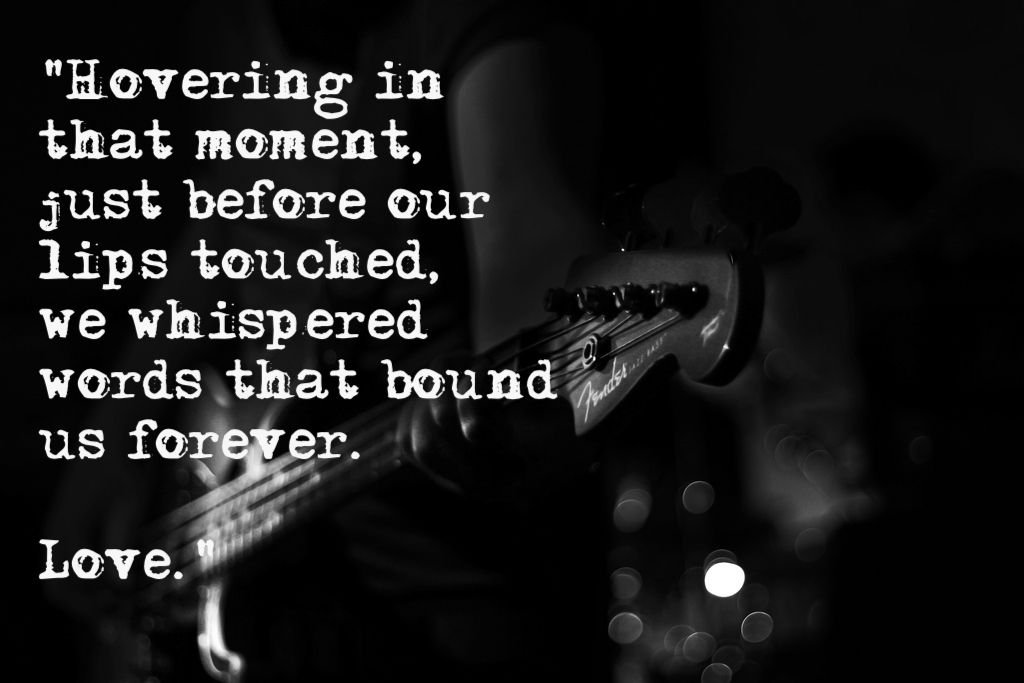 Overall- IT ALL MAKES SO MUCH SENSE NOW! This book is just as amazing as the other two. I am astonished that I liked it as much as I did. Ive read other books like this and just didnt feel like I learned much from them, but in this instance, I felt like all the questions I have lingering from the first book were finally answered and revealed, and so much more. What an INTENSE and AMAZING book. I LOVED IT!!!
Cover:
Pretty
Rating:
R
Overall:
FANTASTIC
BOOK!
Characters:
Grace, Shane, Lea, Conner ...
Page Turner:
YES
Series Cont.?
YES
Recommend:
YES
!!!
Book Boyfriend:
Shane
Genre: New Adult Romance, Paranormal
Sex Scenes: YES
Setting: New York City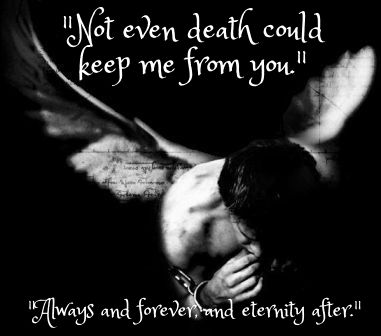 Plot--Eternal love exists here. Grace and Shanes love story continues in Shanes POV and the author does not disappoint in any way. Even though its the same book, and youre re reading some of the events, it doesnt feel that way. The emotions are different, the outlook is different, the reasoning, its all so different. Seeing things through Shanes perspective is so interesting. Every question that felt as if it was unanswered in the other books was answered here. Theres no question now as to what happened. Its not just the questions were answered but that everything falls into place. The plot points that left the reader confused baffled or disappointed were completely revealed. The plot moves forward differently in this book too. Instead of Gabriel and his moments with Grace its Shane and his ambition to make life count, and Michael that propel this novel forward. As Shane learns to love again and to feel again, he opens up to Grace and the world, and the events tend to follow that route. A great way to end this series (or leave it slightly open for a future novel :) ) The epilogue in this novel certainly leaves open the possibility and
shows us a little glimpse into Shanes future.
Characters
--
Shane




Shane- Oh baby. Once you get past the vulger thoughts and language (or if youre into that...) the book is quite amazing from Shanes POV. He is so much more intense that we realize from the other two books. And learning who he really is, is beautiful and a wonderful journey. Getting to know him all over again but in a new and enlightened fashion was so much fun! I fell in love all over again. This book was all about discovering Shane, who he was, who he became, who he left behind and so much more. Everything we missed out on in the other books was discovered here. I truly loved getting to know Shane and learning everything from his eyes. I didnt want it to end!!
Grace




Grace- Seeing things from Shanes point of view, made Grace appear different. If I hadnt read her perspective first, I would have been very lost and confused. I also dont think I would have liked her as much, I would have appreciated a little bit more into getting to know Grace, but realize that as the reader, Im expected to know Grace which is why I understand what he sees in her, and why he feels the way he does, her actions always make sense. Its so strange and yet intriguing and interesting and all the while I LOVED IT! They really are a match made in heaven!
In the End-- I think this book is AWESOME! I am in awe of the authors ability to weave such a heart wrenching, sexually driven paranormal
mystery
! I only wish now, that she would publish the three books as one, weaving Shane and Graces POVs together. If it had been done the first time around it wouldnt have worked, but now that Ive read them all that is exactly how I want to re read it!