Unite by (Project Intergrate 1 in Trilogy) -- 3.5 STARS
Synopsis
--
United They Stand.
Seventeen years ago an entire generation of aliens were sent to Earth in order to save their home planet and integrate into the human population. Now, those aliens are being hunted.
Amery Jones is your typical teenager, except for the fact she is an alien and a member of the government's secret Project Integrate
When Amery's best friend Lola is kidnapped in order to get to her, there is only one person that can help – the exceedingly annoying and charming Lochie Mercury.
Together, Amery and Lochie must put aside their differences and attraction in order to rescue Lola before it's too late.
Overall
--Unite was an interesting and new take on aliens. Amery and Lola's relationship was really interesting, and enjoyable. I also liked that Amery admitted to the reader how hard it was to constantly be nice to everyone, and pretend to be happy when it was so evident she was not interested in being everyone's friends. It made me sympathetic towards Amery, as she was obviously going through a lot. I liked the action and adventure throughout the 2nd half of the book, and felt the world building and character development went smoothly in the 1st half of the book. While there were definitely some negatives surrounding this book, (discussed below) I feel that the positives outweigh the negatives and I am interested in reading the next books.
Plot
-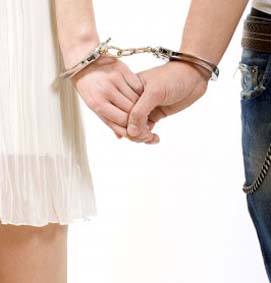 I was interested from the beginning. An alien on Earth and the government knows about it, not just one but lots, and its all part of some large plan. Sounds interesting. Throw in drama, romance, action, and a secret society out to kill the aliens and one great story comes together! I really enjoyed Lochie and Lola. Lola was an interesting side character who's interactions with Amery seemed very genuine and real. I felt as a side character the reader (me) got to know her really well and became truly interested in her well being. The character development between Lochie and Amery is interesting. It isnt anything new or fancy (reminded me of Under the Never Sky) but is does build over time (albeit short) and I found myself rooting for them throughout the book. I was happy with the outcome and actually am looking forward to reading the next book, which Ill start sooner or later since its already out!
The
negatives
- There are quite a few unanswered questions here. How will everyone from the other planet come to earth? Why were those children chosen? How many children were chosen? Why dont they have any sort of special powers?! I was annoyed also with her initial relationship with Lochie, even though its slightly explained later, it was frustrating. I dont really understand why the Originals took Lola and not her. They killed everyone else, is there something special about her in particular? Does Lochie really believe her? The explanation as to the Originals is a bit weird. At first it was okay but it was weird that it was so easy for them to break in. And then why was it so easy for them to escape and get around? No cops noticed the weird behavior and erratic driving? What about the parents? Why does everyone NEED to like her? If anything this book could have used a bit more development and for some of these answers to have been answered.
Characters
Amery
- Amery is the pretty, popular but lonely alien girl except no one knows she is an alien except her FBI adoptive parents. She is required to get everyone to like her, but struggles with her emotions towards one boy Lochie. Amery has a lot of strict rules (which I hope are explained in the next book), but is generally a good girl. What I enjoyed most about this character is that under all of that prime and proper exterior she is just a normal girl under it all. The author did an amazing job of getting the reader to sympathize and relate to Amery. I could feel for her and the difficulties she was going through. I felt her get stronger throughout the book, and come into her own a bit more. Im really looking forward to where the author takes her next.
Lochie
-It was obvious from the beginning where this whole I hate you thing was going, but its high school angst, its expected. I liked him though. Even through his anger it was clear he was a good guy. His jokes always tended to be sarcastic, as if he wasnt sure what to say. I think their little angst love story was kind of cute. Lochie is the kind of guy I want on my side. He is gentle and caring, loving and willing to do whatever it takes to save the ones he love.